I have a new addition to the scenery collection to add. This time it is in all prints! Before i had only made it small to try it out and it seems to be a fave among friends, so why not keep doing it. Some of the group admin thought one to be a photo! lol Sorry no, no photos here. Though i would like to get a decent camera some time and maybe work that in. But for today you have only fractrals.
These are made with many renders,making pieces that i can arrange on a blank canvas in gimp.For a roundabout 2500x3200 pixal image, it took a long time to render out these pieces. Actually took less time putting it together.
http://www.redbubble.com/products/configure/6026707-greeting-card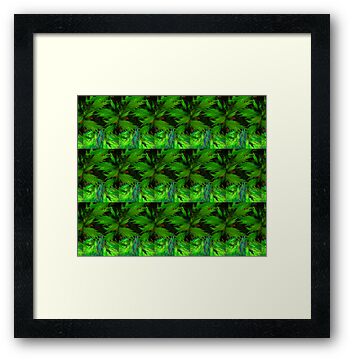 "summer evergreens"