I have been a busy bee lately taking lessons for my program GIMP. Many hours and days later Doing exciting new layering and coloring i come out with a new image with a different twist for my fractals.
Today i show you "universal love"!
A wonderful stared background,gasses,stars,bursts,and deep rich color. The fractal purple shaded heart layes right in the middle of nowhere.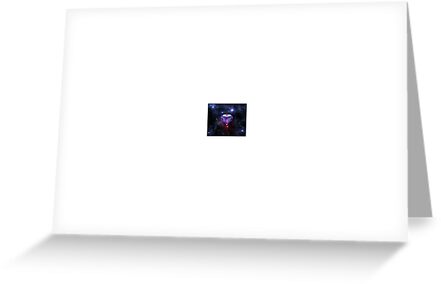 T's and stickers > http://www.redbubble.com/people/dragonassbabe/t-shirts/6095703-2-universal-love-t